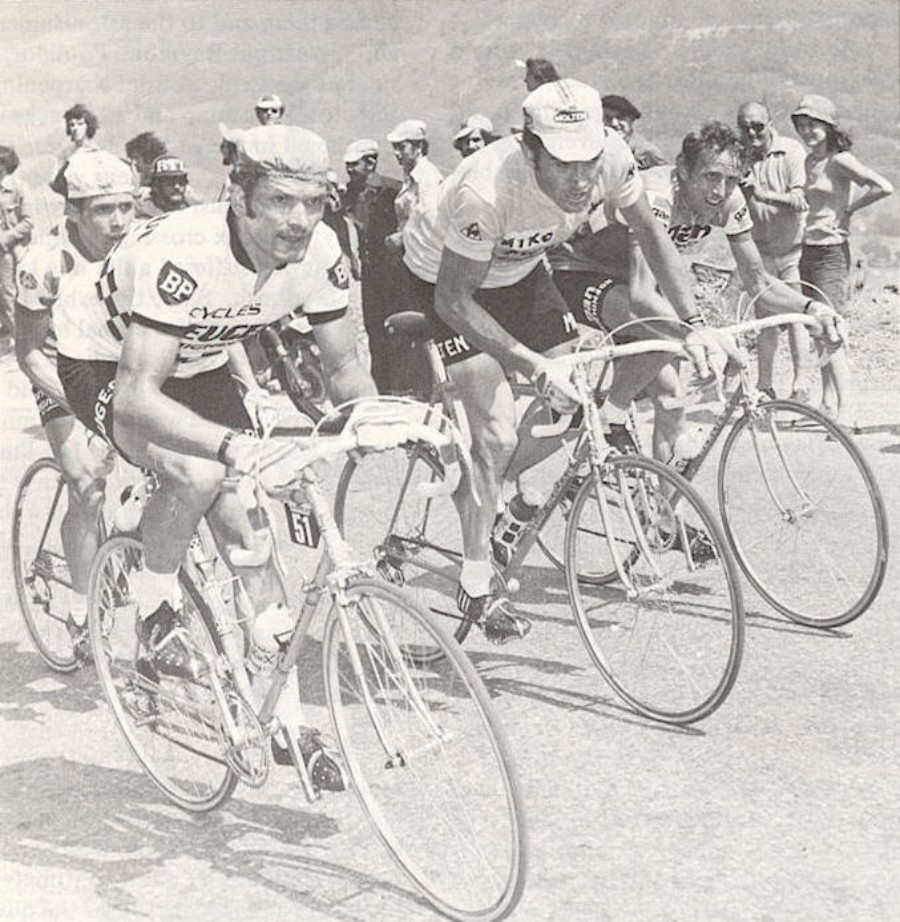 The year was 1974. The French were impatient for a fellow countryman to come to their rescue of watching the henchman from Belgium walk away with another Maillot Jaune. The Cannibal had won five of the last six Tours, was currently wearing the Rainbow Jersey, and had won the Liege-Bastonge-Liege in the early season classics. The rainbow stripes however would haunt him as they have so many other wearer's in the following season. Like a bull's eye painted on your back every rider in the peloton wants to take down the World Champion.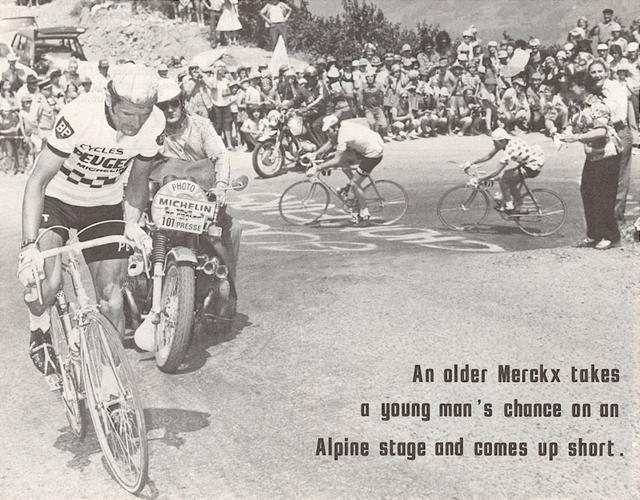 The decisive stage came on the eleventh stage as Joop Zootemelk made an attack the second day in the Pyranee's up along the Tourmalet. He attacked six time to try and shake of Merckx wo would respond and comeback at the Frenchman. It would however not go all his way and had to chase back furiously after a puncture near the top. Zootemelk held on to a six second win over the chasing Merckx and Thevenet but the damage was done. Left in the wake of Thevenet's brutal attack was Ocana, Gimondi, Battaglin, Poulidor, Moser and the list continues. It seems like he had got his own back after being chased down by the current
World Champ in Canada
the year before.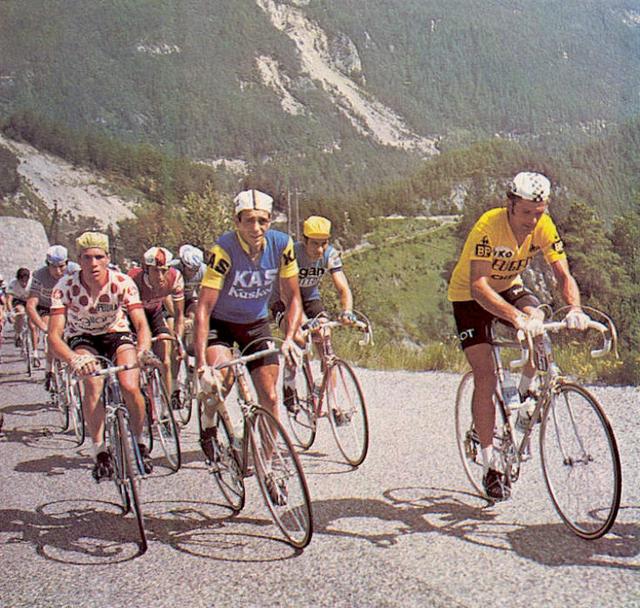 Thevenet did get help from the baying crowd lining the Pyrenean Mountains. Merckx was on the wrong side of an angry fan with a blow to the back. He suffered on but at three kilometer's to go he was weaking and Thevenet caught the ailing Belgian in his final death throw's and attacked. Cycling is a cruel sport and the race is not always won by the strongest rider but the most cunning. The reign of Merckx had come to its end at stage 14 to Pra Loup and the Cannibal never again won the Tour.